BUS-DRO-101
-
Professional Drone Pilot: Foundations of Flight
868730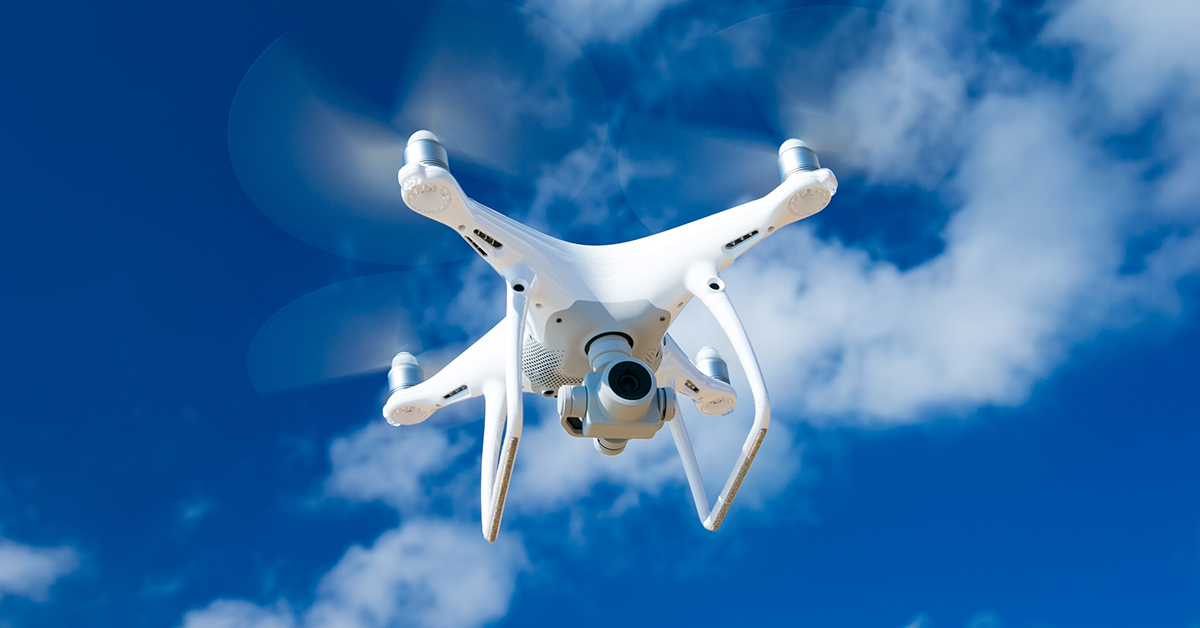 Course Description
Ready to fly your drone?
"POWER UP YOUR CAREER" ONLINE SEMINAR SERIES—free with course registration
ABOUT 400,000 JOBS ARE BEING CREATED BY THE DRONE INDUSTRY IN JUST A FEW YEARS
Learn the basics of flying small unmanned aircraft systems (UAS). Topics include familiarization with various aircraft and system components, basic flight planning, safe flight deck setup and operations, basic flight maneuvers, emergency procedures, autonomous flight mode options, multi-aircraft mission design, and effective programmatic record keeping. Students will become familiar with and receive individual hands-on flight time with a variety of aircraft systems, such as the DJI Mavic, DJI Phantom 4 Pro, DJI Inspire I, and DJI Matrice 200.
Course Outline
Day One
Course welcome and introductions
Flight Software Application overview
Flight Planning Overview
Flight Deck Set Up and Operations
Hands-On Flight Training Session 1
Day Two
Emergency Procedures
Hands-On Flight Training Session 2
Autonomous Flight Modes Overview
Hands-On Flight Training Session 3
Debriefing and Record Keeping
Learner Outcomes
Perform basic flight maneuvers
Operate a variety of aircraft and their associated components
Utilize a safety management system in all areas of operations
Troubleshoot equipment issues and perform minor system maintenance
Notes
Professional Drone Pilot Training programs are conducted by FAA-licensed unmanned aircraft pilots from Adam Ringle Consulting (ARC), a Delaware-based industry leader in UAS training. Training program content is provided by ARC. In cases of inclement weather, class schedule may be adjusted or rescheduled.
Who Should Participate?
First responders (police, fire, rescue personnel)
Investigators
Insurance adjusters and real estate agents
Reporters, film makers, producers, photographers, marketers, web designers
Engineers, construction professionals, roofers
Accident scene investigators
Site and structure inspectors (tower, roofing, building, land surveyor, electrical line, oil and gas fields, agriculture)
Construction estimators and project managers
Aerial photographers
Anyone interested in starting a UAS-based business
UAS freelancers
Emergency management professionals (federal, state and municipal level)
Any other professionals or hobbyists using UAVs
Prerequisites
Note: If you do not have an FAA Part 107 remote pilot certificate, please consider registering for our Professional Drone Pilot: Ground School and FAA Part 107 Test Prep along with this course. While enrolling in this class does not require an FAA Part 107 remote pilot certificate, all of our flight training beyond this course will require this certification.
This program is open to any participant age 18 years or older.
All of our drone pilot training courses can be conducted on-site at your place of business. In addition, we can create a customized drone training program based on your needs. For more information or to request a proposal for on-site training, please contact us via the form below.
For More Information

Required fields are indicated by .