HTH-REG-100
-
Nursing Home Administration Regulations Course
843040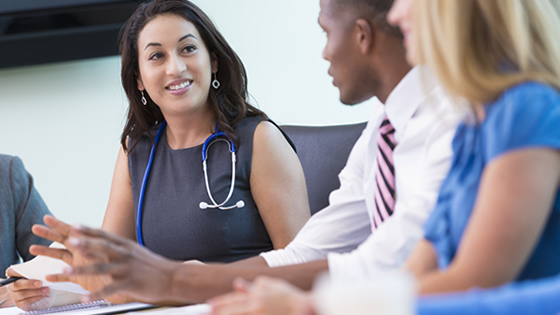 Course Description
"POWER UP YOUR CAREER" ONLINE SEMINAR SERIES—free with course registration
Comprehensive coverage of regulations affecting long-term care facilities
Six-week course meets one evening per week in Newark, Del.
Program approved for 18.00 NAB/NCERS hours
Relevant for long-term care administrators, senior care professionals, elder advocates and more
Payment plan, discounts available
As the U.S. population ages, the number of individuals requiring short or long stays in nursing homes and long-term care facilities will continue to rise. In this environment it is essential that healthcare leaders and others involved in senior care maintain compliance with current regulations while striving to provide high-quality, cost-effective care to residents and families.
The Nursing Home Administration Regulations Course offered by the University of Delaware provides students with an understanding of the regulations that govern long-term care facilities as well as the rationale behind the regulation in order for participants to fully integrate these rules into practice. Participants will be challenged to identify interventions that improve the current delivery of long-term care services in the community and to find ways to improve the nursing, psychosocial and medical care affecting residents, families and staff.
The program emphasizes relevant federal and Delaware regulations and focuses on the impact of these rules on the delivery of resident care.
Topics Covered
September 17—Resident Rights, Abuse/Neglect/Admissions/Discharge Policies
September 24—The Minimum Data Set (MDS), Risk Assessments, Care Planning
October 1—Quality of Life and Quality of Care
October 8—The Delivery of Healthcare Services, Pharmacy, Dietary and Rehabilitation Services
October 15—Administration
October 22—Delaware State Regulations
Who Should Participate?
Nursing home or assisted living administrators
Professionals seeking licensure in the field of nursing home administration
Business leaders interested in elder care
Nursing home surveyors, inspectors or ombudsmen
Social workers or counselors working at nursing homes
Nurses and nurse practitioners
Anyone working in aging services or elder services
Assisted living professionals seeking advancement
Home health agency or adult care providers
Continuing Education Credit
This program has been approved for 18 participant hours by the National Association of Long Term Care Administrator Boards (NAB), the nation's leading credentialing organization for licensing, credentialing and regulating administrators of organizations along the continuum of long term care.
Recommended Course Materials
Class discussion will focus intensively on Delaware and federal regulations pertaining to long-term care facilities. It is highly recommended that participants download the following resources and have them available to reference in class by printing them out or by accessing them on a tablet or other electronic device.
Learner Outcomes
Session 1 Goals
Identify three examples of abuse or neglect and identify three factors in which nursing home administrators can empower staff to decrease the incidence of abuse/neglect.
Identify three examples within the resident right of "change in condition" and discuss the ramification of how/why notification of physician and family are required.
Discuss the regulations regarding admission policies and identify three examples in which a resident may be given a 30-day notice of discharge from a long-term care facility.
Session 2 Goals
Identify the two principle ways in which Minimum Data Set (MDS) assessments are used in a long-term care setting.
Identify three ways in which the Braden Scale may inadvertently lead to the underestimation of pressure ulcer risk.
Identify the process by which the MDS, care plan and progress notes are linked.
Session 3 Goals
Identify five interventions to address the risk of falls.
Identify three methods in which therapeutic activities and social work can improve the quality of life for long-term care residents.
Identify three non-pharmacological interventions that can be used prior to administering psychotropic agents.
Session 4 Goals
Identify four common issues involving the delivery, preparation and storage of food.
Identify two potential issues with the pharmacy provider and the pharmacy consultant.
Identify three ways in which a facility needs to document the provision of rehabilitation services that are consistent with the MDS and nursing observations.
Session 5 Goals
Identify three responsibilities of the medical director that require the oversight/involvement of the administrator.
Identify three ways in which clinical records may be cited as deficient.
Using a scenario, conduct a root-cause analysis and develop a plan of action to address the issue.
Session 6 Goals
Identify the PPD (per patient day) guidelines for Delaware and discuss the implications of this minimum staffing standard on the delivery of care.
Identify the process for treating residents who are positive for tuberculosis in a long-term care setting.
For More Information

Enroll Now - Select a section to enroll in