BUS-BPI-100
-
Business Process Improvement for Project Managers: Tools & Methodologies
54393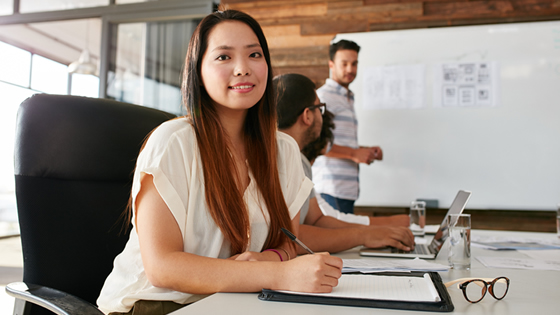 Course Description
The next offering of this course will occur in 2018.
Project management and Lean/Six Sigma are highly complementary methodologies and skill sets. Project management tools and techniques can be applied to Lean/Six Sigma projects, and Lean/Six Sigma tools and techniques can be applied to project management. In combination, they enable the professional practitioner to successfully manage projects and to identify, analyze and solve business problems, making verifiable contributions to the organization's bottom line. Professionals who build their credentials to include both of these skills can significantly improve their value to their employer or to the job market.
Who should participate:
Project managers
Project schedulers
Members of project management offices (PMO)
Anyone interested in learning more about Lean/Six Sigma tools and methodologies
Course Outline
Module 1: A Focus on Lean for Project Managers
Lean/Kaizen techniques are introduced which provide the student with tools and techniques that can be used alone or in combination with Six Sigma DMAIC to make rapid, incremental improvements in project processes that don't necessarily require the full investigative power of Six Sigma DMAIC. Lean/Kaizen techniques allow a business to make continuous improvements to their project work processes achieving small to moderate gains on shorter timelines than full DMAIC projects. Project Managers will learn to recognize the typical forms of process waste and how to deal with them to improve their ability to complete projects on-time, on-budget and at the right level of quality and functional content.
Module 2: Six Sigma Process Improvement for Project Managers
Using the Six Sigma DMAIC framework of: Define, Measure, Analyze, Improve and Control, an overview and brief history of Lean/Six Sigma is presented describing its broad range of applicability to all types of project and business processes and problems. The reasons Project Managers need Lean/Six Sigma are explained and why very high levels of process performance are critical in today's business environment whether a project is to develop a service, a product for the market or any other form of project deliverable/outcome. Students learn the techniques for identifying the key process performance characteristics that project stakeholders need improving and the process that is to be the focus of the improvement effort. Students learn the techniques for measuring current process performance, ensuring that their improvement teams have reliable data with which to make the assessment. Students learn the techniques for developing theories of the causal factors that are limiting current process performance and analytical techniques for separating the major causes from the minor ones so that improvement can be focused on those areas that will have the greatest payback to project stakeholders. Techniques for identifying, selecting and validating solution alternatives are presented and the means of evaluating how much improvement has been realized are discussed. Students are introduced to Mistake-Proofing (Poke-Yoke) techniques and the importance of designing, implementing and deploying effective controls that sustain the gains achieved by the improvements.
Learner Outcomes
Identify important project and business problems that can be addressed using Six Sigma DMAIC or Lean techniques.
Identify the process that needs to be analyzed and the key stakeholders of the process.
Obtain the needs of those stakeholders, translate them into Critical To Quality characteristics and document the project opportunity in a project charter.
Identify, gather and analyze data that describes with precision and accuracy what is happening, what is the current (or baseline) level of performance for the process that creates the problem.
Generate preliminary ideas of possible causes of the problem.
Develop theories of what may be causing the problem and identify root causes by means of testing the theories.
Remove root causes by means of designing and implementing changes to the process.
Design and implement new controls to prevent the original problem from returning and to hold the gains made by the improvement.
Prerequisites
There are no formal prerequisites for this course, However, this advanced project management course will most benefit:
Graduates of UD's Project Management Certificate program
PMP or CAPM credential holders
Project team participants
A member of Project Management Office (PMO) within an organization
Anyone who wants to learn more about business process improvement using Lean Six Sigma methodology