ENG-MEES-001
-
Management Essentials for Engineers and Scientists
25552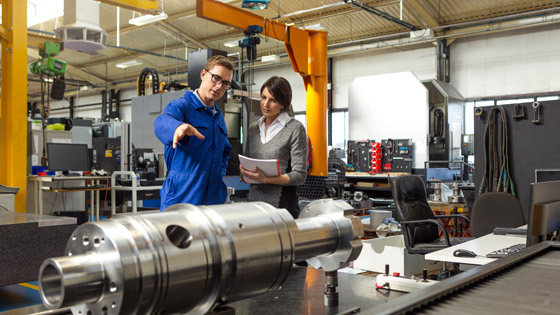 Course Description
Designed for current or prospective technical leaders wishing to improve their business acumen and management effectiveness.
This noncredit certificate program is designed to teach the fundamental business and management skills needed to effectively meet the unique requirements for leading engineering and science professionals. Divided into five core business and management modules, the program is structured as a four-day boot camp.
A business and management toolbox for engineers and scientists
Instructors drawn from University of Delaware faculty and industry experts
Course format focuses on case studies and projects relevant for engineers and scientists
Emphasis on practical, immediately applicable skills and techniques
Who should attend
Managers of engineers and scientists looking to hone their business and leadership skills
Engineers and scientists on a career path to develop into technical managers
Cross-functional team leaders who interface with scientists and engineers
Course Outline
Management and Leadership Part I—Understanding Individual Behavior
Personality modeling
Attitudes and emotions in organizations
Motivating for performance
Managerial decision making
Management and Leadership Part II—Interpersonal and Organizational Dynamics
Team effectiveness
Diversity
Conflict resolution and negotiation
Leading others
Business and Finance
Financial statements
Cost analysis
Profitability analysis
Budgeting
Investment and rate of return
Project Management
Project management components and tools
Planning a project
Executing and controlling a project
Closing a project
Introduction to Microsoft Project
Product Development
Why is product development critical to a company?
Product development stages
Stage-Gate process
Idea generation
Design and development
Product launch
Learner Outcomes
This comprehensive four-day program delivers the fundamental business and management skills needed to lead an effective technical team while also remaining synchronous with overall organization goals.
Notes
Accommodations
Be sure to book rooms early! Ask if the University of Delaware affiliated hotel rates are available for the dates you are requesting from the following hotels:
Courtyard by Marriott – UD Campus Hotel – 400 Pencader Way, Newark, DE, 1-302-737-0900
Embassy Suites, Newark – 654 S. College Ave., Newark, DE. 1-302-368-8000
Homewood Suites – 640 S. College Ave., Newark, DE, 1-855-605-0320
Continuing education credits
Upon successful completion of the program, students are awarded 2.8 Continuing Education Units (CEUs) or 28 Professional Development Hours (PDHs).
Instructional materials
All instructional materials are included in the registration fee for this program.
Disability accommodations
Disability accommodations at the University of Delaware are designed to provide equal educational opportunities for all Continuing Education students. Reasonable accommodations are provided on a case-by-case basis with supporting documentation. Click here for details about requesting disability accommodations.