HTH-PFT-100
-
ACSM Personal Trainer Test Prep
23821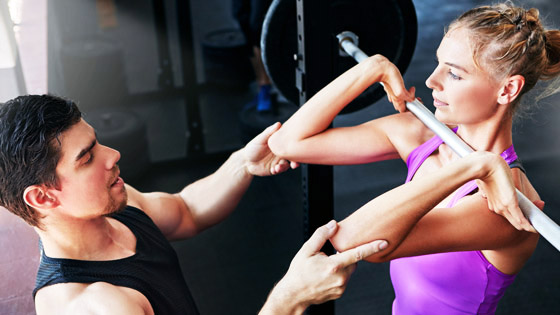 Course Description
Prepare to become a Certified Personal Trainer (CPT)
FREE "POWER UP YOUR CAREER" SEMINAR SERIES WITH COURSE REGISTRATION
The Personal Fitness Trainer Course is a unique 10-week, entry-level live program comprised of 40 hours of instruction, and 20 hours of online activities designed specifically to prepare participants to work as personal fitness trainers to clients of all ages. Class meets two days per week at 501 South College Avenue, Newark, DE. The course will be guided by the ACSM's Resources for the Personal Trainer (4th Edition) by the American College of Sports Medicine to prepare students for the CPT exam.
The content is carefully constructed so that it requires no prior experience or training. The course features a highly qualified, energetic instructor.
Course Outline
Week 1
Class1: Profession of Personal Training/Career Track
Class 2: Comprehensive Program Design
Kinesiology 1: Science Intro
Week 2
Class 3: Terminology/Math
Class 4: Life Sciences
Kinesiology 2: Abs and Erectors
Week 3
Class 5: Components of Fitness/Assessments
Class 6: Biomechanics
Kinesiology 3: Scapula Movers
Week 4
Class 7: Anatomy & Physiology: Nervous System
Class 8: Skeletal System
Kinesiology 4: Shoulder
Week 5
Class 9: Muscular System
Class 10: Resistance Programs
Kinesiology 5: Elbow and Forearm
Week 6
Class 11: Flexibility Training Programs
Class 12: Client Consultation
Kinesiology 6: Hip Flexors/Extensors
Week 7
Class 13: Assessment
Class 14: Cardiorespiratory I
Kinesiology 7: Knee Flexors/Extensors
Week 8
Class 15: Cardiorespiratory Training Programs
Class 16: Nutrition and Human Performance
Kinesiology 8: Lower Leg
Week 9
Class 17: Advanced Program Options
Class 18: Special Populations
Kinesiology 9: Nutrition and Human Performance
Week 10
Class 19: Business Basics and Planning
Class 20: Legal Issues and Responsibilities
Kinesiology 10: Coaching/Behavior Change
Learner Outcomes
Prepare to become a Certified Personal Trainer (CPT)
Learn to design and implement exercise programs for individuals of all ages
Select appropriate exercises to enhance strength, balance, flexibility and cardiovascular health, tailored to clients' needs
Join a growing field of exercise, fitness, and other health care professionals serving individuals of all ages seeking to improve their health, increase their fitness level and boost their quality of life
Prepare for nationally recognized American College of Sports Medicine (ACSM) Certified Personal Trainer (CPT) exam
Notes
Aspiring fitness trainers welcome
The Personal Fitness Trainer Course will appeal to fitness enthusiasts seeking a rewarding career change, or side career helping others achieve their health and fitness goals.
This program is aligned with the American College of Sports Medicine (ACSM), and will prepare you to take the nationally recognized ACSM Certified Personal Trainer (CPT) exam.
Who should consider this program?
Fitness enthusiasts seeking a rewarding career with growth and management opportunities
Anyone looking for a new or side career helping others achieve fitness and health goals
Students of exercise studies looking to reinforce their learning and break into the fitness field
Individuals wishing to learn more about maintaining health and fitness for themselves or members of their family
Anyone interested in entering the field of personal fitness training
Nurses and other health care professionals
Aspiring personal fitness and strength and conditioning trainers
Highly recommended textbook: ACSMS's Resources for the Personal Trainer (4th Edition) by American College of Sports Medicine
Optional textbook: The Concise Book of Muscles (2nd Edition) by Chris Jarmey