BUS-DTW-100
-
Design Thinking Workshop
1210656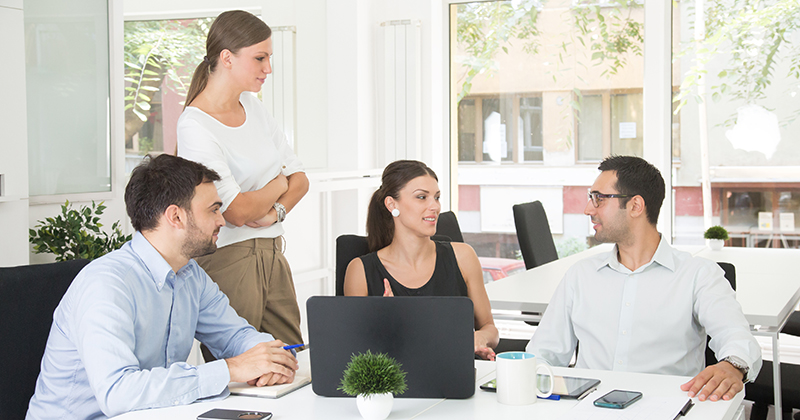 Course Description
Apply human-centered techniques to solve problems in a creative and innovative way
"POWER UP YOUR CAREER" ONLINE SEMINAR SERIES—free with course registration
User Experience (UX) touches everything. People embrace solutions that reduce their friction of achieving their desired goals. In this training, you will learn how to gauge existing experiences via Customer Immersion, Journey and Empathy Maps, and Behavioral Economics in order to understand real challenges and create solutions together with the people they are meant for.
Design Thinking is an iterative process in which we seek to understand the user, challenge assumptions and redefine problems in an attempt to identify alternative strategies and solutions that might not be instantly apparent with our initial level of understanding. At the same time, Design Thinking provides a solution-based approach to solving problems by embracing creativity techniques, customer co-creation, and experimental design. It is a way of thinking and working as well as a collection of hands-on methods.

Immerse yourself in the value of Design Thinking with this two-day workshop that covers the framework, the mindsets, and our proven techniques you can use to achieve superior solutions to the problems of your business. Gain hands-on experience with the tools and templates via a real Design Thinking challenge that focuses on a common user experience problem. This training is meant for aspired Design Thinkers, existing practitioners, and executives seeking to learn how to incorporate Design and Human-Centricity into company strategy in order to no longer miss out on becoming one of the customer and employees' most desired company/solution/product/brand.
Course Outline
Learn from expert practitioners
Design thinking framework
Methodology
Tools and techniques
Templates
Exercises and practice
Customer experience/Design thinking case studies
Notes
Who should consider this program?
Executives
Project managers
Business analysts
Customer experience leaders
IT and solution designers
Operational excellence and Lean Six Sigma personnel
Change managers
Innovators
Marketing managers
Sales managers
Business managers
For More Information

Instructors
Enroll Now - Select a section to enroll in