EAO-ART-100
-
Alternative Route to Teacher Credential (ARTC)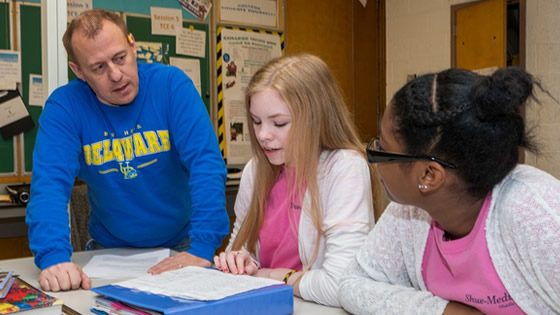 Course Description
Register for ARTC Noncredit Seminars
ARTC Seminar 1 (Newark)—July 15 & July 22, 2017
ARTC Seminar 2 (Newark)—July 29 & Aug. 5, 2017
ARTC Seminar 3 (Newark)—Aug 12 & Aug. 19, 2017
To register for all three seminars, you must select all three sections at right.
Enrollment in ARTC Noncredit Seminars is restricted to teachers admitted to the University of Delaware's Alternative Routes to Certification (ARTC) program, which offers an alternative to the traditional route to teacher certification in Delaware. Through ARTC, qualified individuals complete certification requirements while they are employed as full-time teachers, through a state-approved program of professional education course work, accompanied by intensive, school-based supervision and mentoring in lieu of student teaching. For more information, visit Alternative Routes to Certification.
Enroll Now - Select a section to enroll in